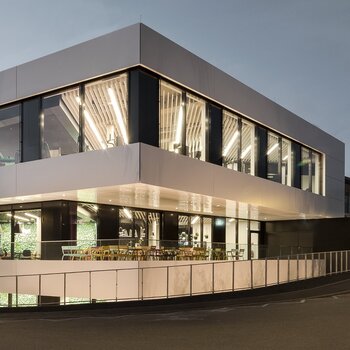 History, Facts & Figures
Two worlds
One company
In the small Swabian city of Affalterbach, only a stone's throw from Stuttgart and Ludwigsburg, beats the heart of Mercedes-AMG. This is where we now have the ideal setup to act as a key driver in shaping and transforming the future of sports cars and high-performance vehicles. And we already have everything it takes to make that happen – a heartfelt passion for motorsports, consolidated by close working relationships based on a unique spirit.
We are an independent OEM. We also have the lean hierarchy of a medium-sized business, combined with all of the possibilities offered by the Mercedes-Benz Group. Not only does this open up a tremendous number of doors to us, it also affords us the space we need to place an artistic product of ultimate engineering on the road. So it's the best of both worlds. It also makes us very proud and is a continual source of motivation. Can't wait to be part of this? Then get to know us, find the right job for you, and make our team even stronger.
Company facts
0
Kilometers clocked up in the driving simulator in 2020/21
Fun facts
0
+
Kilometers run in the gym
0
Cups of coffee consumed
0
Fried eggs eaten for breakfast
History
The roots of a strong company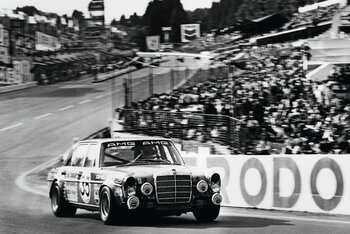 A pure passion for performance, technology and motorsports. This is what Mercedes-AMG stands for – since 1967.
The cornerstone for all this was laid by Hans Werner Aufrecht and Erhard Melcher with the founding of the company. Even in those days, the goal was to take engine performance and the sports car segment to a new level.
The irresistible power of the engine, engineering precision, the incomparable, typical sound of AMG, the futuristic design, and the uncompromising will to keep vehicle development moving forward. This is what we call the driving performance experience. And it's this aspiration that drives us. That has made us a driving force in the performance segment. Not just in 1967. But also today – and in the future.
Sustainability
Our contribution to more sustainability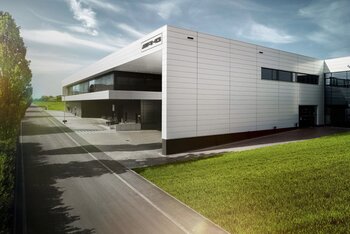 Sustainability is firmly anchored in our company strategy – today and in the future. It is extremely important to us. For us, sustainability means taking responsibility for everything we do, including in the long term. Sustainable thinking is reflected in very different things at our company, whether it's recyclable coffee cups in the canteen, generating electricity from renewables, long-term nature conservation, or meadows that serve as bee sanctuaries. We are already achieving a lot now, but we want to do even more. Because we see sustainability as a long game. And because we know that every bit counts. We're aware of this responsibility and we're prepared to take on this challenge.
Facts Energy:
0
kWh/a
Sustainable power generation
0
t CO₂
Savings resulting from energy efficiency initiatives
Facts environment:
0
m²
Greenified roof areas
Social engagement
We care – community projects and initiatives at AMG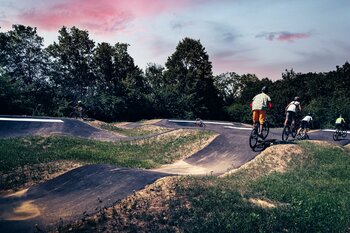 We invest a great deal of time and energy in supporting community projects and initiatives. Every employee is part of this commitment. For example, with our Give-a-Cent@AMG initiative. We collect cents rounded down on monthly pay slips, match them, and donate the proceeds to social projects in the local community. For us, however, helping others is not just something we engage in on a local level. We also support national and international campaigns. For a number of years we have supported what we call "heart projects." Our current project is called Passion for Good, an initiative of the Laureus Sport for Good Foundation, which supports disadvantaged children and young people worldwide.
The issues of tomorrow
Creating tomorrows ideas today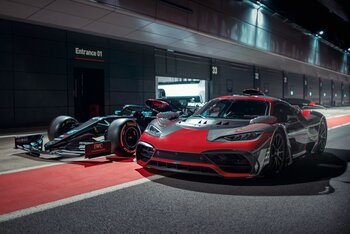 How does the unmistakable AMG sound translate to an electric engine? What makes the AMG high-performance battery so special? What's in store for us in the field of software development? What challenges await us when it comes to developing our own electric platforms? We're already asking ourselves about many issues that will impact us tomorrow, helping to shape just a small part of the future every day. Interested in discovering how we imagine the future at Mercedes-AMG? Then find out more here.
More on the AMG vision