Marketing & Sales
Fascination in
an inspiring brand
In Marketing & Sales, everything revolves around different ways to delight and surprise our customers. We deliver on this promise with our inspiring brand, captivating products, but also our unforgettable AMG moments. Which is why we start by asking ourselves how we want to position AMG, now and in the future. How do we want to define and convey performance luxury? How do we inject even more fascination into the AMG brand and create a hunger for more ? How do we inspire customers and fans alike, again and again, on their journey through a world of unique experiences?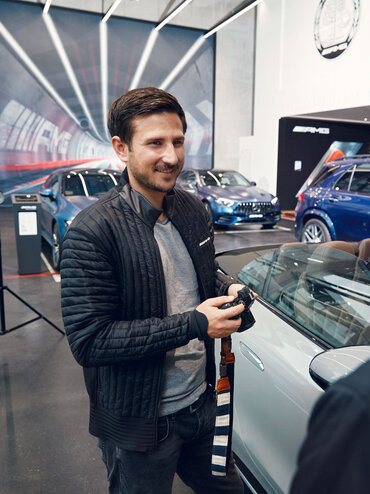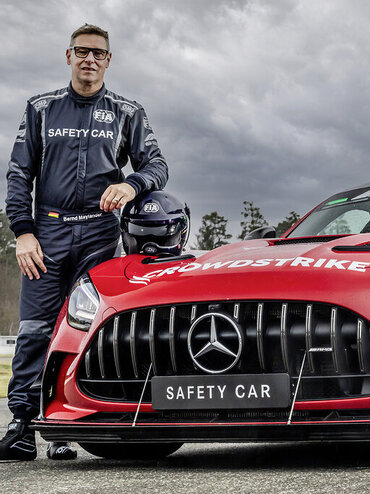 Marketing & Sales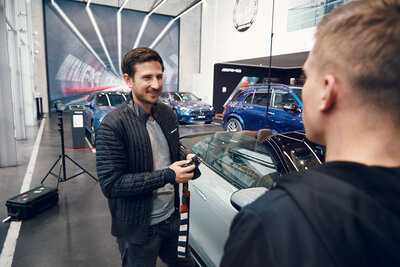 What will our product portfolio look like in the years to come? Will it change? And how do we want to position ourselves? How do match this to our luxury strategy, and how do we make all this sustainable and unique?
Finding answers to such questions is part and parcel of the job performed by Marketing & Sales. From strategic and operational product management to implementing regional strategies and achieving ambitious sales targets fueled by long-term profitable growth.
From forging dedicated face-to-face and digital contacts, to unique brand experiences the moment drivers join the AMG community. In this department, we're connected and integrated into all areas with a bearing on the strategic direction of our brand – always ensuring our customers remain our number one point of focus.
More on Marketing & Sales
Motorsports
Formula 1, GT Sport, or sim racing. Our heart beats for motorsports. The race track is our workplace. And the racing calendar dictates every day of our working lives. Here, no two days are the same – and no day is without new challenges. Overcoming these challenges is the big thing that drives us. Whether it's working at close quarters on the next race car, the new communication strategy, or motorsports. Top performance defines who we are. And it's something we want to keep moving forward, because we strive to start in pole position every time – and stay there.
More on Motorsports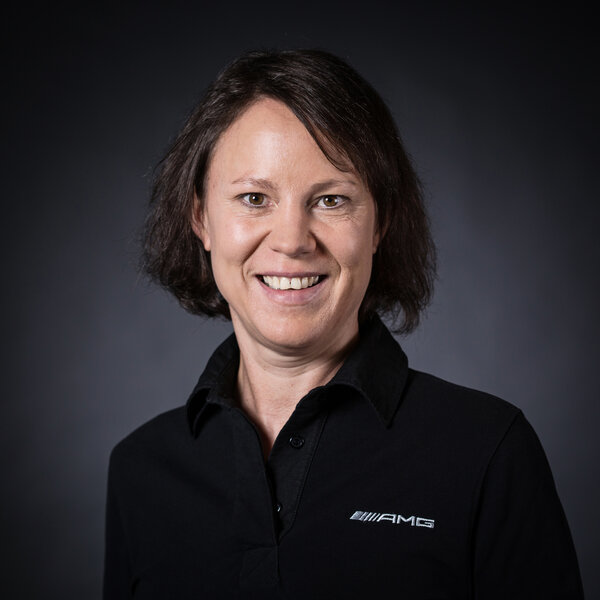 "I know this is the right place for me because at AMG I can strike the right balance between family and career."
Sandra, Marketing and Sales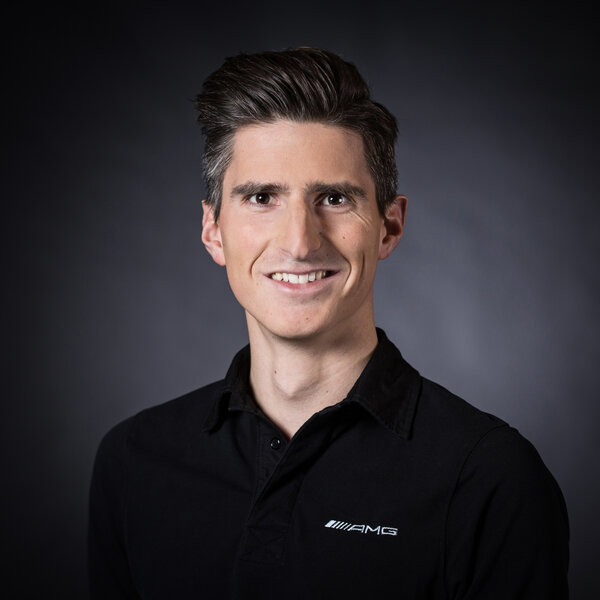 "The thing that makes AMG special is the importance placed on every individual in the team."
Christoph, Motorsports