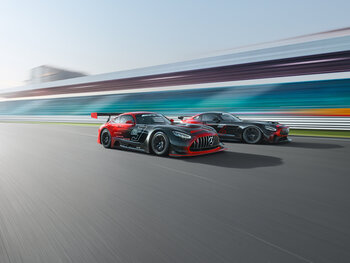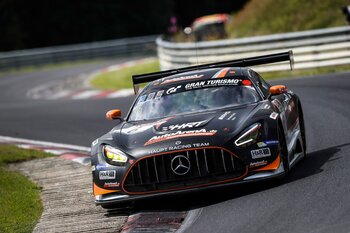 Our Motorsports team is always on the move. Is there something like a typical working day? Not for us. We're constantly out and about. In all corners of the globe, working on the Formula 1 and GT Sport race track, or sometimes online taking part in virtual motorsports. Enjoying intensive discussions with customers, partners, and suppliers. Or in the office, working alongside colleagues in Development, Design, or Marketing & Sales.
Our work is fast-paced, offering plenty of variety. It is also shaped by our contacts in a whole host of areas. For example, we're involved in the development and selling of race cars and provide support on special editions in serial production. We also take responsibility for looking after customers at racing events around the world. At the same time, we work on image campaigns as part of brand communication, and we work closely with different partners and global sales companies. Part of our job is also to ensure we keep our finger on the pulse of the times. With us, you get to revisit and reinterpret long-standing traditions, actively shaping future plans. You transfer motorsports from the racetrack to the highway, you forge new partnerships and business models, and you develop strategies to meet new challenges – such as the sustainability of motor racing.

We know that change is a given. We're bursting with enthusiasm and it's the never-ending challenge and fast pace of our job that makes it so very special.
Are you also passionate about motorsports? Would you also like to experience this fascinating area up close and share it with our fans and partners? Then this is the right place for you.