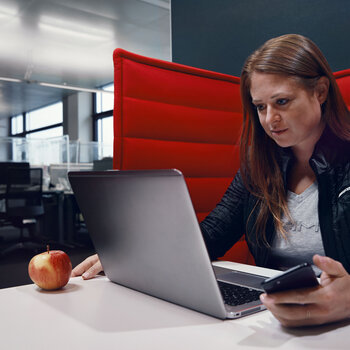 Procurement
Procurement – a key component
of inspiring vehicles
When you're dealing with a high-performance brand, every cog has to fit neatly together. Ultimately, you only achieve the best results when everyone pulls in the same direction. For a great idea to become one of our emotion-inspiring vehicles, first and foremost you need the right components. And a business unit to take care of it.
In Procurement, we're responsible for exactly that. We ensure that all required components are ready for production quickly and on time. Responsibility for the overall AMG purchasing strategy also falls into our area. It's a delicate balancing act between buying in all the required components and achieving cost objectives. The tasks we work on are extremely diverse in nature and change all the time.
Our work includes
The AMG commodity strategy
Tracking awarded contracts
Purchasing all specific AMG components
Compliance with cost targets
Project management
Negotiating with AMG suppliers
Acting as commercial partners to the competence teams
Contract roadmaps and reports
Cost optimization
The Mercedes-AMG procurement strategy
In Procurement, you lay a foundation for producing the cars of many people's dreams! But you're not just responsible for purchasing. You also get to negotiate with our suppliers. You manage projects. And you ensure that the entire purchasing process conforms with defined cost targets. Sound exciting? Then we look forward to hearing from you.