Financial benefits
Working at Mercedes-AMG
is highly rewarding
We like people who make things happen. Enthusiastic people who want to do more than just go the extra mile. Who want to achieve lots of things with us. We honor their commitment with attractive salaries and additional financial rewards – such as one-off payments and special discounts.
Company pension plan
Financial security in the future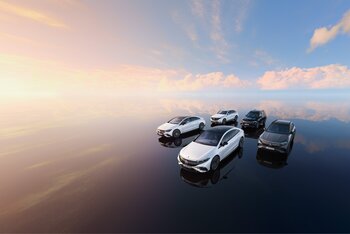 Ideally prepared – also for the future. To ensure you're properly covered in terms of retirement plans, Mercedes-AMG offers the option of taking out a company pension in the form of a direct insurance policy.
Profit-sharing
You also get to share in the success of Mercedes-AMG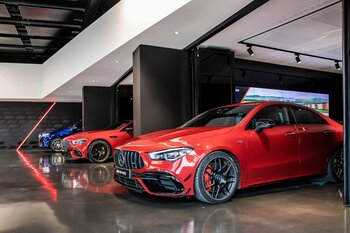 At Mercedes-AMG, our success as a company is something we also like to share with you. How? By offering a profit-sharing bonus. At the end of each year, we determine a total amount for the profit-sharing program based on our financial performance as a company.
Free teamwear
Sporting the logo with pride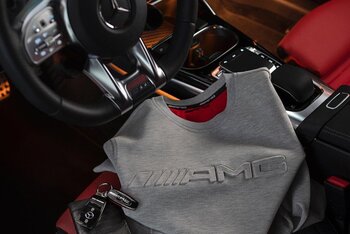 At Mercedes-AMG, you're also given an annual allowance for free Mercedes-AMG teamwear such as jackets, T-shirts, sportswear, and accessories.
Staff discounts
Special terms on Mercedes-Benz Group vehicles
As a member of the Mercedes-AMG team, you are entitled to exclusive staff discounts. Our special terms on Mercedes-Benz vehicles are offered to both you and your family. Whether you want to lease or buy a vehicle.
Salary adjustments
A salary driven by your performance
Once a year we assess whether your salary still matches your performance. We also make individual performance-related payments to top up your salary.
JobRad
Lease your own personal dream bike
You can order your personal JobBike - with or without electric drive - conveniently and affordably with us.
You ride it whenever you want: to work, in everyday life, on vacation or for sports.